Cages and Aviaries Design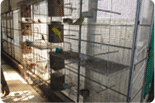 What a house is to us, a "Cage" is to our birds!
We not only design Cages & Aviaries, but also build homes for your little feathered buddies.
Hostel Services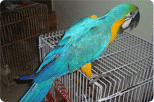 We all need a vacation, but can't take one because you can't keep your bird by itself, alone? Well, obviously not! But now you can! We offer hostel services, so you can be sure that your bird feels at home with us while you're away.
Animal Feed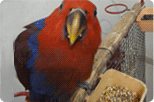 Different birds and animals have different nourishment requirements, and we at CreekWood with enough experience now know what they require! We can supply you with baby food/formula and adult food too; ranging from Hamster Food to Dog Food to Bird feed!
Accessories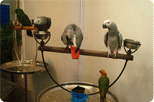 Toys, treats, bands, rings and perches; we supply these too. Every bird needs its identity and something to keep it distracted, like a toy, to prevent it from plucking its feathers. And we are there to help you help your bird.